IELTS | Study Aboard | Cambridge English | TOEFL | PTE | OET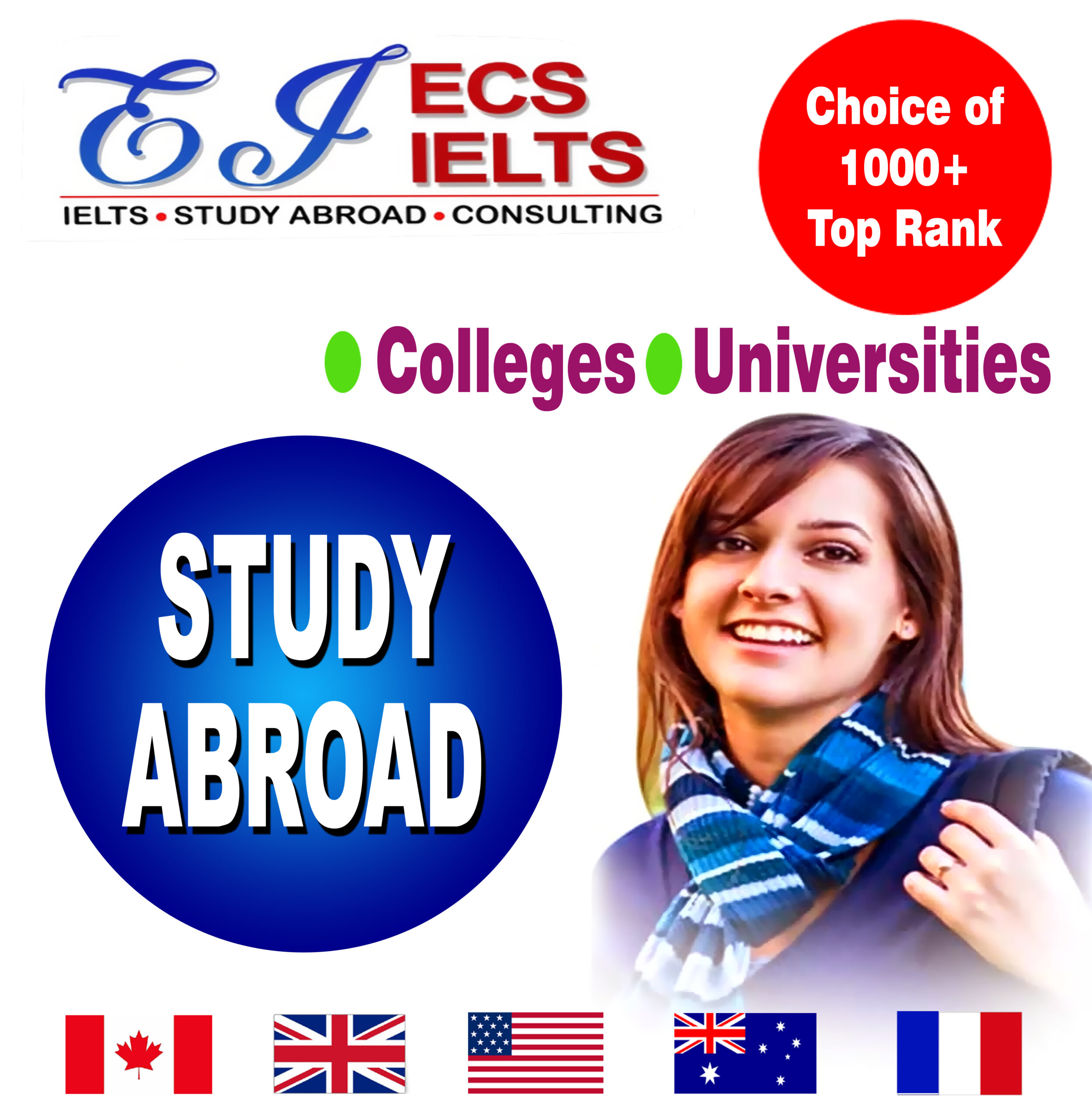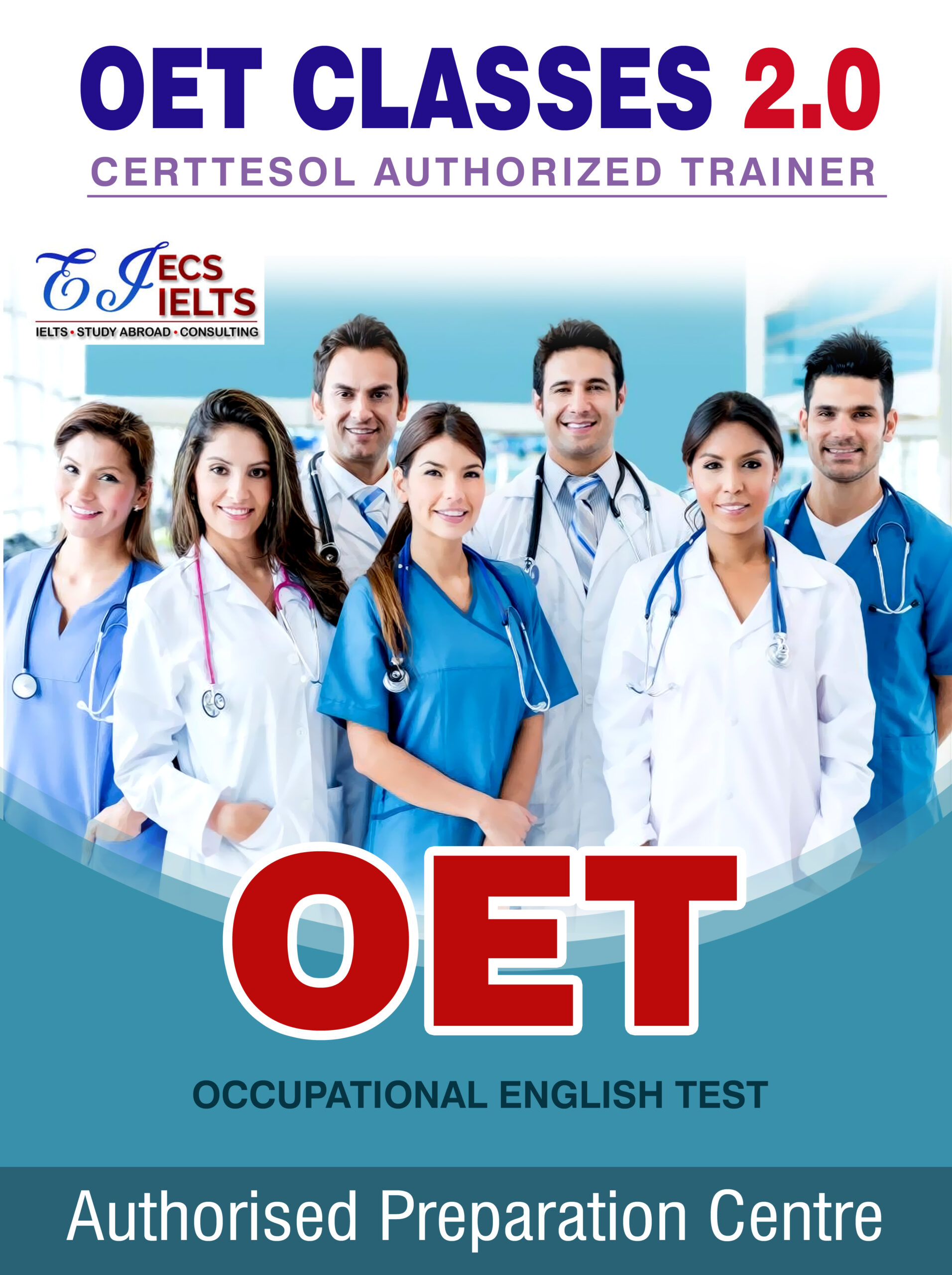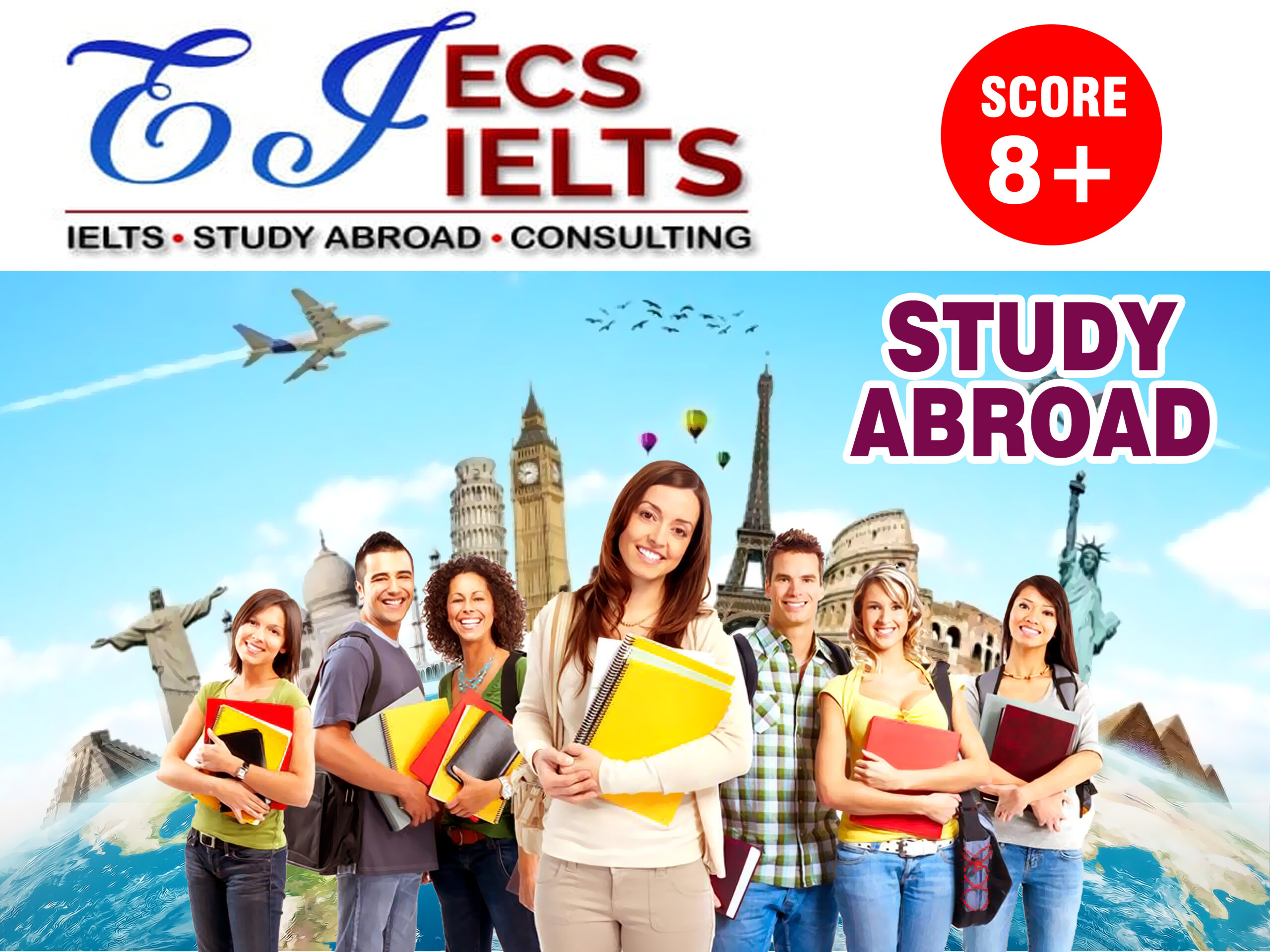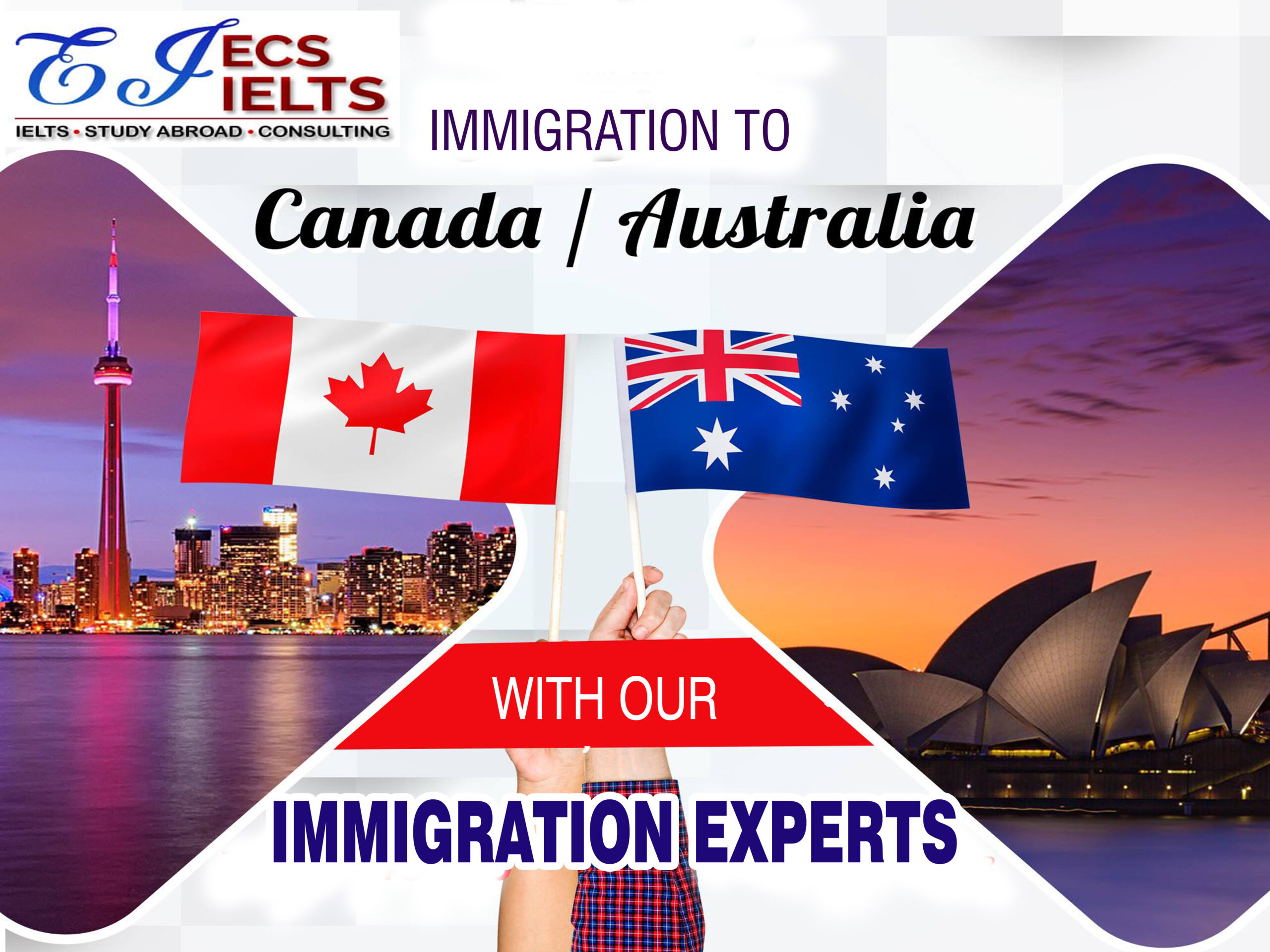 ---
---
ECS IELTS is an internationally acclaimed English language school located in Chennai.
We offer a variety of English language courses to suit all proficiency levels.
Our Language courses aim to be the best of all English schools in the city.
Whether your need is General English, Business English or Academic English we guarantee to meet your learning objectives.
To provide direction to students on language skill through innovative pedagogical method.
Each aspect of language will be taken into account: Writing, Speaking, Reading & Listening.
Our ultimate goal is irrespective of familiarity of any situation students should speak English eloquently and precisely.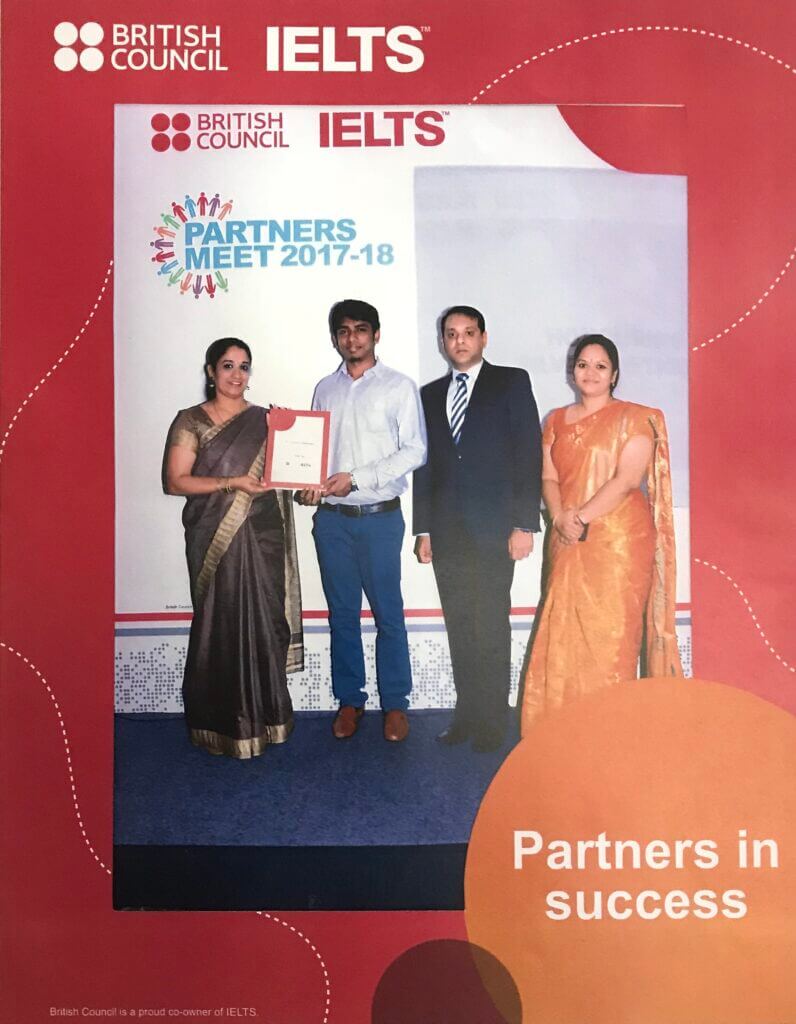 IELTS at its best is practised only at ECS IELTS. We ensure better understanding of the participants and help them achieve their required Band Scores effortlessly. ECS IELTS follows a unique system of coaching and goes all out to bring you a greater understanding of the test format and help you get your best IELTS score.
Over 20,000 students trained every year
Authorised Partner of the British Council & IDP IELTS
CertTESOL qualified trainers with 10+ years of experience in teaching IELTS
7 out of 10 students score above band 8 in IELTS
Best Quality Study Materials
Online Updated test practice for all modules
Live sessions with individual feedback
Flexible & Convinent Worldclass training
Taking an IELTS test
Applying for work or immigration services in English-speaking countries
Looking to improve their IELTS score
IELTS Coaching in Tambaram,KK Nagar,Vadapalani
IELTS – International English Language Testing System – Its an Exam to test one's English Language capability and is acknowledged over the globe for various reasons as follows.
To Study in the English Speaking Universities/ Countries
To Work in the English Language Environment
To Move towards other English Native Countries for temporary purposes
To Invest in the places or organizations that is English language based
To get Settled in the English Native Countries permanently
The greater part of the created and creating nations abroad requires a higher band in IELTS running from every one of the reasons mentioned above.
Getting a band 8 in IELTS will enable you to get confirmation in Good Universities in the USA, Australia, Canada, New Zealand and the UK, as this is additionally a noteworthy criteria in understudy affirmation alongside great scholastics. Additionally, you may be qualified for some grant program dependent on your IELTS score.
A decent IELTS score will likewise enable you to break your visa meet at the USA international safe haven. There are numerous advantages of getting a decent IELTS score which can be utilized for different purposes.
There is no pass or fail in IELTS examination. You will be benefited by your high band scores. So Score more and more depending upon the reason and the value you are looking for.
Top Scores of ECS, IELTS Coaching in Tambaram,KK Nagar,Vadapalani for your reference.
| | |
| --- | --- |
| Name | Band |
| Maya | 8.0 |
| Suresh | 7.5 |
| Narasimha Murthy | 8.0 |
| Dr. Nisany Vigneswaran | 8.5 |
| Dr. Prasanna Bidkar | 7.5 |
| Nivetha | 7.5 |
| Shanu Meeran | 7.5 |
| Dr. Deepika | 8.0 |
| Reshma | 8.0 |
| Harini | 8.0 |
| Alka | 7.5 |
| Sruthi | 7.5 |
| Dr. Shalini | 7.5 |
| Dr. Siva Swaminathan | 8.0 |
| Dr. Muhammed Farooq | 7.5 |
| Devi Priya | 8.0 |
| Eashwar Aeron | 8.0 |
| Jenifer | 8.0 |
---
As we already aware of the four parts of the IELTS Exam i.e. Listening, Reading, Writing and Speaking. The candidates will be given scores from 0-9 for each part of the test. By the average of these 4 parts you they will be getting the overall band score which will range from 0-9. It can be the whole number or with 0.5 values. (Example: 4.5, 7, 8.5,9,..)
So you can easily get your overall band score with the help of Band Score Calculator. Make use of it.
Reading – 60 mins test
Listening – 40 mins test
Writing – 60 mins test
Speaking -10-15 mins test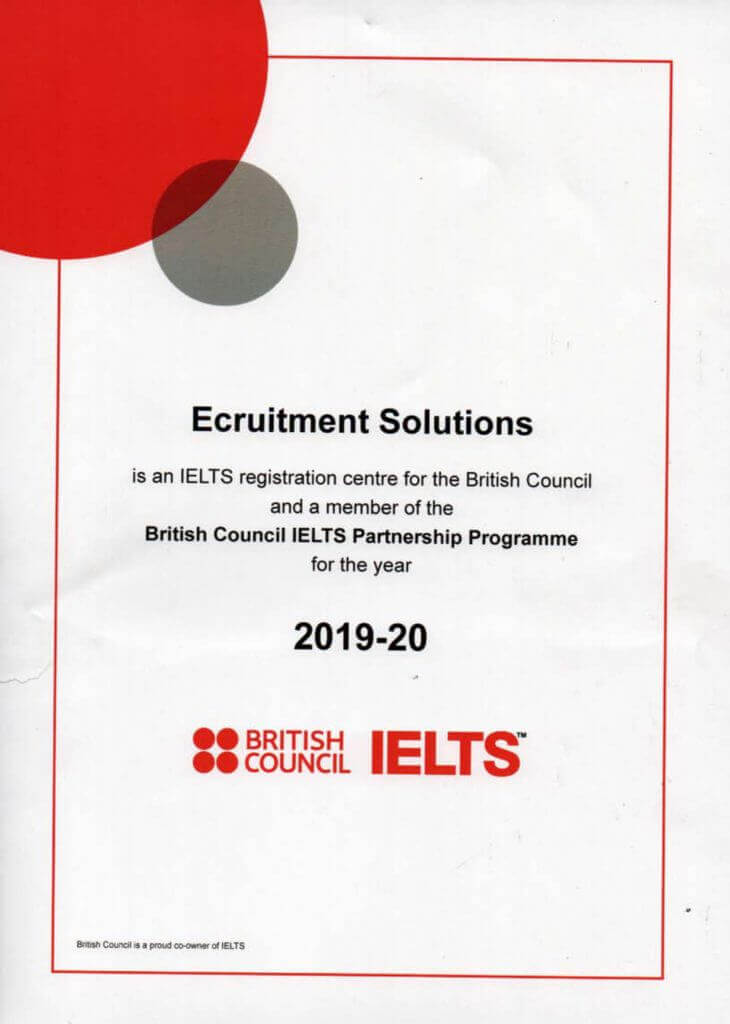 ---
| | |
| --- | --- |
| Type of Course | Duration |
| Regular | 40 hours + mock test |
| Foundation | 88 hours + mock test |
| Weekend | 40 hours + mock test |
| Fast Track | 20 hours + mock test |
---
---
Error validating access token: The session has been invalidated because the user changed their password or Facebook has changed the session for security reasons.
ECS IELTS is a diversification of our parent company "ECRUITMENT SOLUTIONS", which is a leading Recruitment, Immigration and Language Training Company in India since 2005.
ECS IELTS is an internationally acclaimed English language school with its registered office in Pondicherry & Branch offices at Chennai , Coimbatore & Faridabad. We offer a variety of English language courses to suit all proficiency levels. Our Language courses aim to be the best of all English schools in the city. Whether your need is General English, Business English or Academic English we guarantee to meet your learning objectives. Our ultimate goal is irrespective of familiarity of any situation students should speak English eloquently and precisely. We have trained more than 60000+ students in General English, BEC, IELTS, TOEFL, PTE & YLE etc…
The company is managed along professional lines with an emphasis on business planning/growth through goal directed actions driven by the most prudent forecasting, the right people, systems and quality, with a clear emphasis on achieving the highest levels of customer satisfaction, which goes along with our motto of "Continuous Innovation & implementation".
Our primary focus is to assist our customers to reach the peak of success by
providing innovative and cost effective Professional Solutions to various
Industry segments by setting International standards in English language
training.
The spirit of ECS IELTS has been largely defined and embodied by the dedicated and tireless pursuit of excellence by our team of Recruitment & Training Consultants.
Each consultant has the specialized skills required with industry knowledge for
our business and they have the ability to understand the bigger picture and
visualize the path ahead.
Quality of Service:
At ECS IELTS, the emphasis is on working closely with channel partners to build innovative solutions by combining both the board level and operational perspectives. Backing it all is a pool of knowledge and experience that equip an ECS IELTS client with the appropriate expertise with quality as the approach, to see through the entire assignment, in a constantly embryonic work environment.
We recognize that our success depends entirely on how well we serve our clients and nothing else takes priority over our commitment to provide proactive, timely and responsive professional services.
Our Expertise:
Good Management is essential to the health and welfare of any organization. Excellence in Management is the key to success in today's highly competitive business environment. We understand the organizational need before we devise and suggest a plan for Training &
Development effectively.
We as an organization strive to offer the right English training Solutions at the right time and enable our clients in a spirit of partnership and continually seek insights through our work to deliver value, as perceived by them.
This excellent exposure inspired us to bring a wide variety of English language programs to our clients,
International English Language Testing System (IELTS)
Test of English as a foreign language (TOEFL)
Business English Communication (BEC)
English for young learners (YLE)
Teaching English To The Speakers Of Other Language (TESOL)
Teaching English as a Foreign Language (TEFL)
English For General Purpose (EGP) etc ..
ECS IELTS has introduced these international courses in association with the British Council , IDP Australia ,Cambridge ESOL and Westminster College London accredited by the International TEFL Accreditation Council (ITEFLAC). These high-quality international English qualifications are designed to develop practical English language communication skills for career and study success.
ECS IELTS English Language Courses are enhanced with the help of prestigious Cambridge ESOL (English for Speakers of Other Languages) Business English Certificate (BEC) and English For General Purpose (EGP) with the help of UK's leading TEFL Provider Westminster College London, which makes English Language work for you.
We impart training on BEC and EGP which are internationally recognized qualifications in English for Work and General Purpose .
ECS IELTS Course Director's International Qualifications:
ECS IELTS Course Director is trained and certified by the following prestigious organizations
University of Cambridge ( BEC TTT Certified)
Trinity College London ( TESOL Certified)
Oxford TEFL ( TEFL Certified)
British Council ( IELTS TTT Certified)
Educational Testing Service ( TOEFL TTT Certified)
Westminster College London ( Trainer and Moderator Certification to Provide TEFL and TESOL Training and Qualifications) etc..
Course Overview:
1. IELTS:
The International English Language Testing System is an International Test of English Language Proficiency for non-native English language speakers. It is jointly managed by the British Council, IDP: IELTS Australia and Cambridge English Language Assessment and was established in 1989. IELTS is one of the major English-language tests in the world.
2. TOEFL
Test of English as a Foreign Language System is an International Test of English Language Proficiency for non-native English language speakers. TOEFL is a trademark of the Educational Testing Service (ETS). TOEFL is one of the two major English-language tests in the world.
3. PTE
Pearson test of English is conducted by Pearson PLC is a British multinational publishing and education company headquartered in London.
4. BEC
Cambridge English Qualifications: Business Preliminary, Vantage & Higher are also known as the Business English Certificate (BEC).This qualification shows employers that you can communicate in English in practical everyday business situations.
5. TESOL / TEFL
Teaching English to The speakers of other language and Teaching English as a foreign language is an international Certificate and License to teach English anywhere in the world offered by Westminster College London.
6. General English Certificate
Westminster College London General English Certificate and diploma courses are designed to help your student communicate more effectively in an international work environment. Your student set apart in crowd that brings name among employers. ECS IELTS provides three levels milestone for learners of General English language.
Primary level (1-3)/ Secondary level (4-5)/ Proficient level (6-7).
7. Cambridge YLE:
Cambridge English: Young Learners, also known as Young Learners English Tests (YLE), is a suite of English language examinations specially designed for children in primary and lower-secondary school. The tests are provided by Cambridge English Language Assessment (previously known as University of Cambridge ESOL Examinations).
Our International Accreditation, Achievements & Certifications:
ECS IELTS has been certified as an official test registration center for IELTS . It has been awarded and certified by British Council & IDP Australia.
ECS IELTS has been certified as an official test registration center for TOEFL & GRE . It has been awarded and certified by Educational Testing Service (ETS).
ECS IELTS has been certified as an official exam preparation center for Cambridge Exams. It has been awarded and certified by Cambridge ESOL.
ECS IELTS has been affiliated as a partner school of Westminster College London accredited by the International TEFL Accreditation Council ( ITEFLAC) to offer TESOL and TEFL preparation and certification.
ECS IELTS holds the best IELTS exam result in India by scoring IELTS Band (8.5).
---
HOW DO WE TEACH ENGLISH AT THE ECS IELTS?
Playway method
We make learning fun & enjoyable because students learn better if they enjoy being in the classroom.
Group learning
We ask students to work in pairs and in groups so they develop real-life communication skills.
Taylor made material
We use course books produced by top publishers and materials created by our teachers.
We expect students to play an active part while learning.
---
ECS Study Abroad, is a leading Overseas Education Firm In Pondicherry structured with professional process and follow Unique systems for sending students to foreign universities to pursue their International Education.
We follow ethical and transparent relationship between students and Universities.
We have recruited morethan 5000+ students for Top & Prestigious Universities across the globe.
We recruit eligible Indian Students for the topmost Institutions in UK, USA, Canada, Europe, Australia, Spain, Swizerland,West Indies, France Ireland etc.,
We guide students to follow their dreams and realize their potential by offering 5000+ programs as options from leading universities and countries that they can choose from .
Why ECS Study Abroad?
We are a leading OverseasEducational Firm with 15+ years of International Recruitment Experience and tied up with 1200+ Universities and offering 5000+ world class programs to aspirants for successful overseas career .
We provide complete guidance to our students according to thier profile to choose thier ideal university.
Our Overseas Education Experts are committed towards ethical and professional code of practice for delivering 100% results.
We are the best overseas education & study abroad consultant in Pondicherry
1.Expert Guidance & Counseling:
ECS Study Abroad has got 15+ years of rich experience in field of overseas education and Carrer Counseling.
We have developed a high degree of professionalism in providing guidance to studentsseeking admission in foreign universities.
We have well experienced Counselors from Overseas Educational Industry to provide quality information in order to help the students at every step in choosing the appropriate Course, the College, University and the Country.
2.Topmost Universities
We are a well established Overseas educational consultant in Pondicherry and send eligible students to the best universities across the world.
3.Study Programs
We offer a wide range of Study Programs from topmost Universities across the globe in different verticals.
Medicine,Engineering & Technology. Management, Nursing,Commerce, Hospitality, Management, Logistics, Tourism, etc.
4.Trusted Certifications:
We have established our association with prestigious Universities , International Education Promoters & Providers across the world.
5.Test preparation:
We provide training for IELTS , PTE and TOEFL. Our Trainers are Cert TESOL certified from Trinity College Of London and Master Class IELTS Certification from British Council & IDP Australia.
Our IELTS, PTE & TOEFL preparations are supported by unique and authentic study materials and mock tests.
6.Exam Registrations:
We are an official IELTS Test registration centre of British Council & IDP Australia.
We are an authorised Consultant for TOEFL iBT exam registration
7.Application & Visa Process:
Admission to the University is possible only if the application is submitted on time .
Visa process involves a lot of paperwork and knowledge about the Immigration policies of the respective country.
Our counsellors are experts in handling application & visa requirement and advice students to prepare the necessary documents for submiting the application on time.
ECS IELTS Study Abroad is the best choice for your Overseas Education Career.
We are the best overseas education & study abroad consultant in Pondicherry,Chennai & Coimbatore.
EDUCO Partnership , colleges
Canada
* Acsenda School of Management
* Arbutus College
IRELAND


• Maynooth University
• Dublin City University
• Dublin Institute of Technology
• Institute of Technology Sligo (ITS)
USA


* Duquesne University School
* New Jersey Institute of Technology
* University of Maryland, Baltimore County
* University of Nebraska–Lincoln
* Seattle Pacific University
---
I am from velachery ,I had an excellent experience with ECS IELTS. They have helped me through the most toughest phase of my life. They handled all my queries very politely. Mr. Manoj has helped a lot in choosing the best universities and also got me quick responses from the universities in UK.
And i scored Band 8 overall in IELTS, Thanks to the ECS IELTS team and my trainers Nithya & Kalai
ECS IELTS is a one stop solution for your IELTS training and overseas education. Being an applicant of 2018-19 admissions for my post graduation, I had an interesting journey throughout. Thanks to Mr. Haresh for guiding me through and staying persistent for my applications.
ECS IELTS is one of the eminent IELTS Institutes in Chennai.The teaching pattern here will help every IELTS aspirants to acheive their desired scores without much hassle.Especially,the pattern based writing approach is par excellence and hence, I would vouch this institute for every IELTS candidates who desire to score 7.5 plus band.My Academic IELTS overall score -7.5 (S-7,W-7,L-8.5,R-8).
One stop for IELTS and that's ECS IELTS. I wasn't sure about this institute at first but still I gave it a shot. I took my two weeks crash course (Many people told me crash course ain't gonna work blah blah..) being there for more than two days I knew this is the place !! I got an overall Band 7.5 (L7,R6.5,S7.5,W7.5) I wasn't able to complete my reading task with in 60 minutes ending up answering only 30 questions.. Hats off to ECS IELTS and my trainers for coming up with such simple methods and techniques.
I had a wonderful experience at ECS IELTS , and it is undoubtedly one of the best IELTS coaching centres in chennai. All the teachers are friendly, knowledgeable and helpful. I really liked the learning techniques and methods. I'm really grateful to the teachers for helping me to clear IELTS.
many candidates of IELTS exam find it pretty hard to secure a handsome score in some modules, especially in writing and speaking .I could assure anyone around here that the training that i experienced in ECS IELTS was much adequate to obtain 7+ band in these to modules. Before coming to this institution, i was a student of a well-known IELTS coaching centre, located in Adyar, where i underwent the conventional way of training in writing session, which was inadequate to fetch me a 6.5 band for writing in all the 3 attempts. However, a month's training at ECS IELTS boosted my confidence and i could accomplish my goal without much effort. Especially the pattern based training for writing task 2 is unique and easy to follow. Great Institution for IELTS and Overseas studies.
I am from Tambaram.I am so glad to gain 6.5 in first attempt.And the full credit is for ECS IELTS centre . Trainer takes a big effort to make students more eligible for the exam.For my higher education i want 6 points overall and I got 6.5. I am so thankful to all the teachers who help to gain this attempt.
My IELTS scores are L-7.5, S-8, W-8, R-9. I don't have to say anything about ECS IELTS as my score card itself would let anyone know how good ECS IELTS is. In speaking and writing I just followed what they said. Not a word more or not a word less. My writing was ordinary and the score of 8 in writing simply has not sunk in yet for me. No words would be enough to thank Kiran & Nithya mam for the individual guidance they provided me. I would recommend ECS IELTS from the bottom of my heart to all the IELTS aspirants .
I take this opportunity to thank beloved Kiran mam & kalai sir who paved all the way to success. In past academic studies I used to by heart all the study materials to touch the success, but ECS IELTS has something unique that makes us more vibrant in this field. I nailed the IELTS score(7) needed for the migration on the very first attempt. I assure you ECS IELTS center won't depress you more over it will help you to attain a self confidence to face the test positively. I strongly believe confidence is more important for a candidate like me and like everyone.
I had a great experience with ECS IELTS. Bagged overall score of 7.5 in the very first attempt itself. All credit goes to Nithya Mam for her valuable efforts for making me achieve this. IELTS is not an elephantine task now if u go to ECS IELTS . I strongly recommend for everyone to achieve 7.5+ band.
Best coaching centre for IELTS. I Personally like the individual attention towards the students. All staffs were soft and kind . Trainers got wonderful accent and provide full energetic coaching during classes hours by their unique method of teaching has helped me a lot. Above all, with their encouraging words and intense method of training has supported me in all possible ways towards the exams which made me to achieve my required score.(for a doctor). Special thanks to all my trainers.. Environment is very lively to learn. Group discussion about topics were very useful. Mock tests and the available materials helped me to prepare diligently.I strongly recommend ECS IELTS as the best centre for IELTS preparation.
I attended a 1 month training programme at ECS IELTS . I had to give my UKVI IELTS exam for my subsequent PLAB exams that required a Band score of 7.5 with a minimum of 7 in each module. I scored an overall band score of 8 and I owe my success to them.The course was indeed worth the time and money. Initially, I had joined the course only to learn about the format of the test process, but ended up learning more than what I had imagined. The staffs are well trained and easily approachable as well.
With Kiran Mam & Nithya Mam mastery over the IELTS expectation, it is impossible for anyone not to raise their standards of IELTS. Be it reading or listening or speaking or writing, all the modules have techniques which makes Ielts just so simple. I got overall band 8 in my IELTS exam, My best wishes to ECS IELTS.
I can say without any hesitation that ECS IELTS is the No.1 institution in India for IELTS. I had fallen for many marketing claims of many coaching centres in and around Chennai, where all I got at the end was not good tips/techniques or high score but just mediocre classes by average teachers. ECS IELTS was most different. Their teaching methods are unique and unparalleled and Kiran mam & her team a phenomenon. All thanks to ECS IELTS team for earning me my well deserved 7.5 in the IELTS exam.
The modules were made simple by the Pattern-based Writing and Method based speaking techniques & it helped me cover a vast area in just 1 month (which was all the holidays I had). I was so frightened of IELTS but when I got the score of 7.5, I was so relieved that all my efforts and all your techniques had paid off, Thanks to all my superb and fantastic trainers
I was under the impression that IELTS was easy but only after writing it twice I realised it takes a lot of effort to get 7. I made no mistake after that as I just joined ECS IELTS after reading the reviews. I found the coaching truly liberating. My heartfelt thanks to kalai Sir & Nithya mam for the 7.5 score who helped me to achieve.
My experience at ECS IELTS was simply superb. The classes were meticulous, disciplined and every minute was used productively. The learning was simply fun-filled which made IELTS easy to approach and master. The techniques were worth mentioning and I have got to say, its something. Everything becomes simple and concise. My salute to trainers. Thank you
Highly recommended, I did my ielts general training at ECS IELTS . The writing and speaking methods by trainer was awesome . I am from a Tamil medium background and got the required score just with 2 hours of class for 1 month at ECS IELTS , My score are W7 R8 S7 L 7.
I had no clue of what the IELTS exam was all about. Without much delay, trainers managed to put me right on track!! The tips and pointers given at ECS IELTS really made the Listening and Reading modules easy. Gradually, it became exciting to attend classes and practice sessions. The pattern based writing technique was just amazing. Once you get the pattern, then writing would not be anything difficult. Rigorous practice sessions and exposure to numerous topics, surely boost up speaking skills !! Speaking, which is normally a tough module, is made quite easy. Kiran Mam and her team at ECS IELTS, gave me a clear picture and helped build up my confidence in less than a month. Achieving an overall band score of 8 was a dream too far, but surprisingly, I successfully attained it!!! Without any doubt, the best IELTS coaching institute in India ,which I would recommend to everyone.
It was super awesome to get the score of individual 7 score I wanted with just one month of coaching . Special thanks to all my for the method based speaking techniques and pattern based writing techniques. These techniques made IELTS training very easy. I was actually not quite sure in the beginning of coaching if the techniques would get me a 7 in the exam because it was that very simple. But to my surprise, I just got 7 in writing and speaking which were my difficult modules and 8 in reading and listening. My many thanks to ECS IELTS entire team.
ECS IELTS has developed my knowledge in English beyond imagination and provided me with the best possible training. It helped me reach new heights with band 8 in both reading and listening and obtain a 7.5 band score in speaking and 7 band score in writing. ECS IELTS presented me with all the tricks and shortcuts in getting the best band score in IELTS ,where I had to put in the least effort. I wish ECS IELTS Team and my trainer all my best wishes.
It was an extraordinary experience with ECS IELTS and I have studied their for 2 months. It changed me a lot professionally. Especially I enjoyed the classes of Nithya & Kiran mam and Kalai Sir. The patterns that they follow is outstanding.
Hats off to Kiran mam and her team for making my dream of flying abroad to come true. The techniques were simple and easy to learn. And learning is very easy in the way mam teaches us in the class. So when the score came, I was not surprised at all since I got the required score to apply for studies.
My 1-month coaching at ECS IELTS Centre went like a breeze and one thing I would like to say is that never miss the classes. Everything I got for the exam was what we discussed in class and so getting a 7.5 score was not that difficult at all. Just attend the classes and I am sure your exam would be easy. God Bless. My sincere thanks to ECS IELTS
It was a wonderful experience at ECS IELTS Centre. I have never known such techniques in IELTS before I joined here. The techniques helped me very much in making an impact in my scores. I got my desired score of overall 8 within just a month's coaching. ECS IELTS provides the best training for IELTS.
Given the vast syllabus of IELTS, its difficult to learn everything in a short period. ECS IELTS stands out in that regard as their techniques have immensely helped me learn it in a short time of one month, especially speaking and writing modules which I found to be most difficult. The techniques are such a blessing for me as everything was given in a capsule format. Thanks mam.
You don't need to look anywhere else for an IELTS coach, Join ECS IELTS ! The teachers are extremely competent, considerate and motivating. I got an overall band of 8.5 and it is certainly because of ECS IELTS efficient and effective way of teaching by employing faster and simpler working methods !
You can also visit ECS IELTS facebook page by visiting their website to analyse real score card of students with Band 8 and 8.5. To my opinion ECS IELTS is the best place for learning IELTS across world. Thank you very much Mam.
One of the best places in India for IELTS coaching. I did a 1 month crash course and could achieve a band 8. The methodology and techniques used in ECS was outstanding. Would strongly recommend it to everyone.
I was a weekend batch student of ECS IELTS .Even though I've attended only 2-3 classes the guidance I got from ECS IELTS is invaluable and helped me in getting a score of L-8, R-8.5,S-8,W-7 in the very first attempt itself . Really appreciate the tips and tricks taught by Mr. Kalai and Nithya mam.
I feel that I should give a review to ECS IELTS . I had tried IELTS many times but had failed to get any relief as I failed to get the high score of 7 in the two modules, speaking and writing.
I had attended coaching classes across chennai and bangalore and naturally I was doubtful if they could help me out with a proper score.The first day at ECS IELTS was a bit confusing and at the same time thrilling as it was an entirely different way of teaching have never experienced before. I struggled with writing initially as what I was taught was beyond what I have learnt across the length and breadth of different places. But after a few classes when I understood Kiran mam's pattern in writing, I cannot just explain my feeling, as it made writing very simple. After the classes, I could write essays with much clarity and speed. Speaking too was made simple and Kiran mam gave with top 25 questions was enough to boost my confidence. With that I gave my IELTS exam last month and I am glad to say that I secured 7.5 in all modules. It was neat effort from Kiran mam and Nithya mam that I have no one to thank but you.Thank you for what you have done and please keep up the nice classes u provide.
British Council IELTS Test Dates
International English Language Testing System